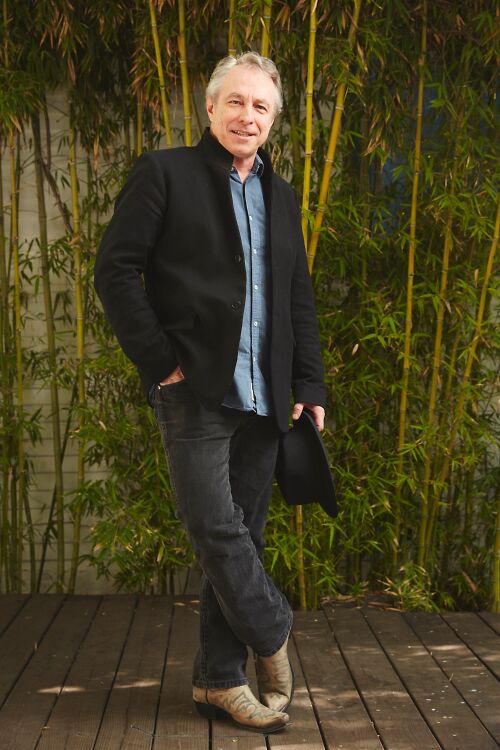 My latest book, a twisty philosophical essay titled AIMLESSNESS, is coming out from Columbia University Press on Jan 26. (Available now at 20% off at CUP site, code CUP20.) My fiction debut, BORN SLIPPY: A NOVEL was released just a year ago from Repeater. And I have two books coming out in the fall: my third volume of travel narrative — The Kindness of Strangers — will be published by University of Iowa Press, and my first collection of photographs — Portraits: Moments of Intimacy on the Road — will be published by Rare Bird Lit. Those books are part of a series I have been calling At Home in the World, which includes And The Monkey Learned Nothing (2017), and Drinking Mare's Milk on the Roof of the World (2016) — and if we ever travel again, I hope there will be more. I have one planned on the nations of the Sahara and another on islands and archipelagos. I'm also working on a cultural history of the year 1925 and a new novel.
My other work includes the cultural histories Doing Nothing (2006, American Book Award) and Crying (2001, NY Times Notable Book); the literary histories Cosmopolitan Vistas (2004, Choice Best Academic Ttitle) and American Nervousness, 1903 (1993, NY Times Notable Book); the edited collection These "Colored' United States: African American Essays from the 1920s; work for film and television; pieces for New York Times, LA Times, ZYZZYVA, Exquisite Corpse, New Republic, Salon, Black Clock, Iowa Review, and other places.
I'm a Distinguished Professor and Chair of Creative Writing at UC Riverside, the founding editor in chief and publisher of the Los Angeles Review of Books, founder of The LARB Radio Hour, The LARB Quarterly Journal, The LARB Publishing Workshop, and LARB Books. I am a part-time musician and a full-time dilettante. I live in Los Angeles.